Browse species lists to access photos, distribution maps, descriptions, and additional information.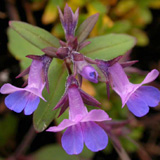 Includes all flowering plants, conifers, ferns and fern-allies.
Covers mushrooms and other non-lichenized fungi that form multicellular fruiting bodies large enough to be seen with the unaided eye.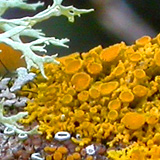 Lichens are composite organisms composed of fungal species in a symbiotic relationship with algae and/or cyanobacteria. Although lichens are classified and named based on the fungal component, they are here presented separately from fungi for convenience of access.